Breaking Barriers Through Comedy: An Exclusive Interview With World Touring Comedian Max Amini
As a multifaceted talent in the entertainment industry, Max has built a distinguished career that spans from directing and producing, to being a prominent figure within stand-up comedy. Born in Tucson, Arizona and raised on the east coast, Max graduated from UCLA's prestigious School of Theater, Film, and Television in 2004. His unwavering focus on film making while at UCLA provided him with the skills and real-world experiences necessary to continue his upward trajectory in the industry.
While at school, Max began performing stand-up comedy in 2002. He quickly distinguished himself with his exceptional abilities in improvised and observational comedy, rapidly building a reputation as one of the fastest-growing comedians in the Los Angeles comedy circuit. His popular performances and steady career growth caught the attention of the world-famous Laugh Factory in Hollywood, where he became a resident comic in 2007. Alongside his regular performances at the Laugh Factory, Max headlines his own global comedy tour with annual shows across 15 countries in over 60 cities.
Despite his success in comedy, Max never lost his passion for film and television. He continued to pursue directing and producing throughout his comedy career, culminating in the launch of his own production company in 2010. He has creatively produced and directed commercials, television series, and comedy specials. Most recently, Max directed his first narrative feature film, James the Second, a coming-of-age drama. He has also directed Netflix original stand-up specials, a 12-episode reality car show, and a hit 24-episode talk show for the international network Voice of America.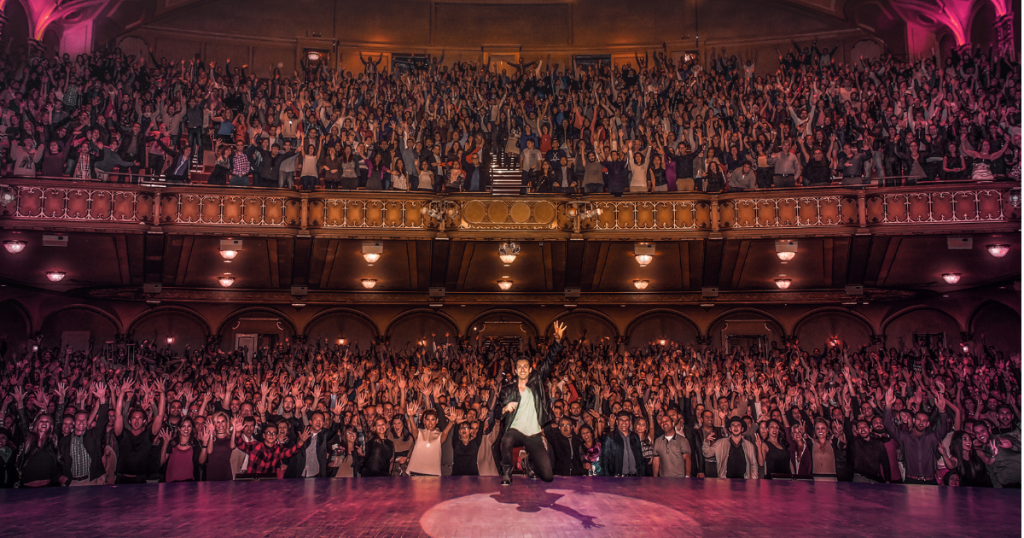 Max Amini's ongoing Power of Comedy Tour promises to be his most exciting yet, with brand-new material and a renewed energy that is sure to captivate audiences around the world. Having already performed in Europe, including Germany, Austria, and France, Max is eager to bring joy and connect people from all walks of life, cultures, and backgrounds through his unique brand of comedy.
"In a world filled with daily problems and challenges, laughter can provide a much-needed escape and has the ability to break down barriers by creating a shared sense of humanity," shared Amini. Don't miss your chance to see Max perform live on April 24 at Sheikh Rashid Hall in Dubai. To purchase tickets, please visit maxamini.com.
By Lavish Life Publication Editorial Team