Exclusive: A Peek Into The Luxurious Life Of Celebrity Fashion Icon Anna Pruska & Her Little Secret
Welcome to the glamorous world of Anna Pruska, the self-made fashion mogul and artistic virtuoso who's captured our hearts and our wardrobes. Known worldwide for her exclusive art, high-end fashion taste, and her dazzling Le Petite luxury handbag brand, Anna's unique designs and handmade crystal embellishments have become the envy of the fashion elite.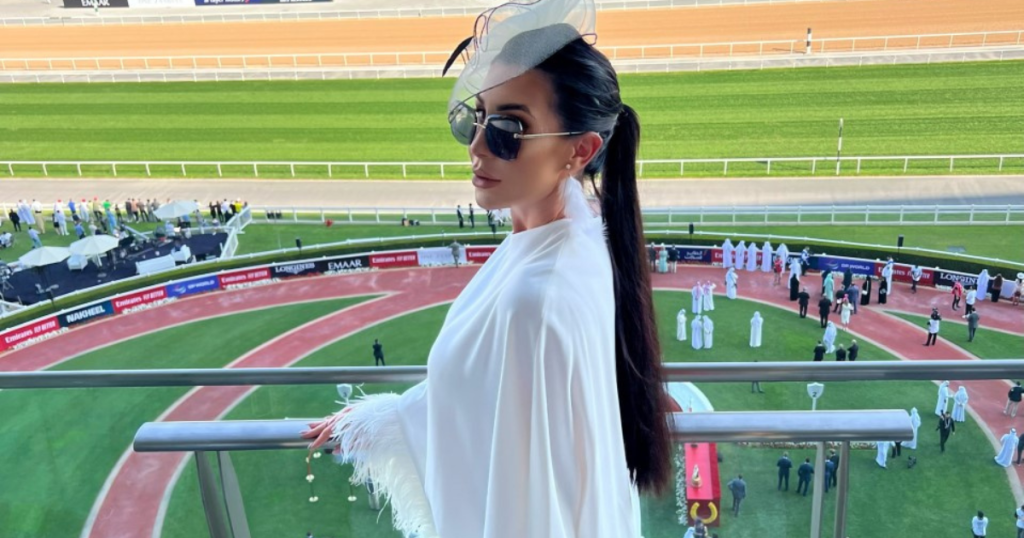 This global sensation doesn't stop at fabulous fashion; she's also renowned for her penchant for the latest trends, limited edition Italian supercars, and her collection of the world's most exquisite possessions.
The Le Petite brand was born from Anna's deep love for fashion and art. Driven by her desire to create a brand that would be recognized for its stunning designs and handcrafted diamonds, Anna sought to give sophisticated women a chic and fashionable edge. Lavish Life Magazine had the exclusive privilege of sitting down with this fashion icon at the opulent Four Seasons Jumeirah hotel in Dubai to uncover her little secret. Anna revealed that we are the first luxury publication to learn of her exciting news!
During our intimate interview, Anna confessed that, after enjoying massive success and a jet-setting lifestyle that has taken her to the world's most luxurious destinations, she's ready to embark on a new adventure. The charming fashionista is set to walk down the aisle, marrying her charming prince and beginning a beautiful journey into family life. Anna shared her dreams of starting a small family and building a life with her soon-to-be husband.
As a true global citizen, Anna plans to split her time between the glamorous cities of Dubai , Warsaw , New York and Los Angeles, giving her future family the best of both worlds. With her impeccable taste and flair for all luxurious things, we can only imagine the opulent life she has in store for her loved ones.
As we raise a toast to Anna Pruska and her next chapter, we're eagerly awaiting more exclusive details about her upcoming wedding and her new life. Will she design her own wedding gown? Who are the lucky guests on her coveted invite list? One thing is for sure: the world is watching as this extraordinary woman continues to dazzle us with her passion for fashion, her love for art, and her dedication to living life to the fullest.
Stay tuned, darlings, as we bring you more exciting updates on the enchanting life of our beloved fashion icon, Anna Pruska!
By Lavish Life Publication Editorial Team