Exclusive Interview With Laurie Stone an Award Winning PR Communications & a Global Leader in Publicity
Publicist Laurie Stone is known to beat deadlines to make headlines for his rich and famous clients all over the world. The multi-talented PR guru and ghost-writer has interviewed royalty, celebrities and business leaders including Prince Charles, Richard Branson and Sharon Stone and has close ties with the billionaire airlines founder Sir Stelios Haji-Ioannou.
Laurie has unrivaled international media contacts throughout newspapers (online and print), magazines, trade and business specialist press, radio, TV and, of course, social media. He is an acknowledged specialist in devising media-friendly campaigns and articles – cutting through the PR flannel and giving news outlets exactly what they want. Based close to the corridors of power in London, Laurie is one of the first to be called up if a celebrity needs help – whether it's brand-building or crisis management.
What he does is deliver superb but workable ideas and unparalleled access to build brand awareness to ultimate levels of acknowledgement. Conversely, if a client is in trouble, he will be on hand to swiftly mitigate any potential disaster, using all his experience, know how and contacts, cutting through any of the red tape that might stand in his way. To call Laurie a workaholic is an understatement. He says: "I am available to my entrepreneurial clients seven days a week, 24 hours a day and I insist on a flow of discussion both ways. That way, all publicity is agreed upon before being actioned by me".
"I am supported by a fantastic team of skilled journalists who I have been working with for many years. However, I am personally in direct contact with clients who may need a more discreet and hands-on approach. "It is normal for me to have regular calls and meetings with my clients – and believe me they can contact me at any time of the day or night. My mobile is never ever switched off."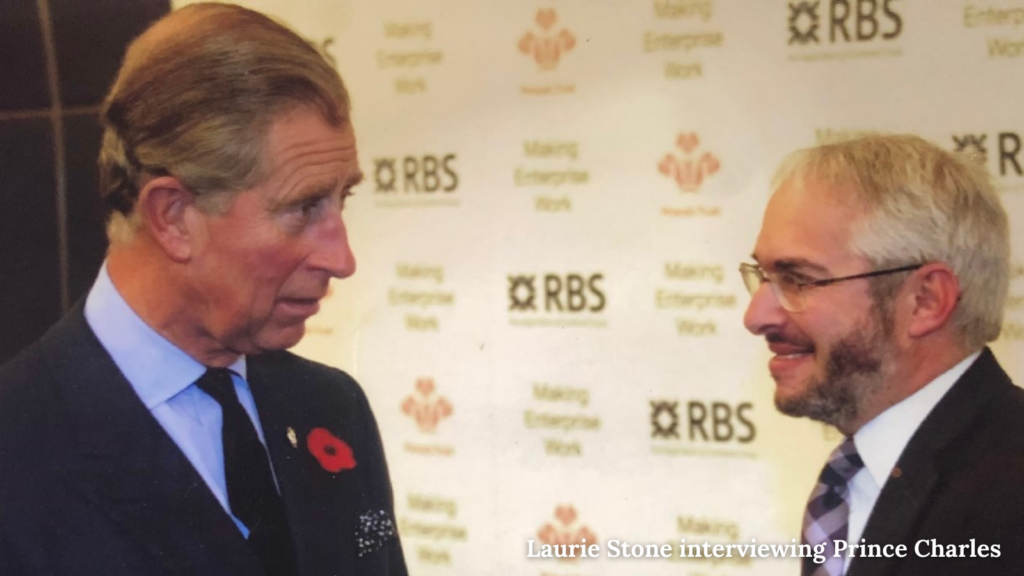 Laurie famously revealed to supermodel Claudia Schiffer a plan to maximize her publicity for a fitness routine. "Just do a work-out with me," he suggested. So the unlikely duo moved the beds in her hotel suite in the five-star Mandarin Hotel in London and she went through a routine with her pink dumbbells.
Forty-eight hours later, Claudia's amazing workout was a double-page spread in the world's biggest selling newspaper. Laurie explains: "We have a number of USPs but I think the main point for clients to consider is that we are able to write-up our stories and offer them to publications as opposed to pitching and praying!  "Add in my matchless media contacts and the fact that I repeatedly develop pro-active stories and you have a winning formula that keeps on working."
Laurie has ghost-written the autobiography of a leading British businessman and writes a regular magazine column on 'Positivity' for the world's most famous poker player, California-based Phil Hellmuth. He also represents former NFL star Christian Wade who is married to American model, television personality and author Lisa Ramos. Laurie also looks after the media requirements of billionaire Alfie Best, who has just been added to the prestigious Sunday Times Rich List, and has extensive business interests in the US and Barbados.
Laurie also writes about travel and fulfills the publicity needs of an international hotel chain. Other celebrities he has interviewed include Sir Bob Geldof, Orlando Bloom, Oliver Stone, Johnny Depp, Tim Burton and Helena Bonham-Carter, plus political icon Sir Tony Blair and business tycoon Sir James Dyson. 
By Lavish Life Publication Editorial Team