Introducing Global Superstar ANGELA PANDELIS a Talented Greek American DJ Living in Dubai
Hollywood, California
ANGELA PANDELIS is a renown Greek American DJ that has been in the global music industry since 2000 with performances in high-end clubs, beach bars, restaurants, 5 star hotels, private events, etc.
She is an open format dj with vast experience in dance music as she has been involved in clubbing and music from a young age. Angela's favorite music style is house and her knowledge in the music dance scene is huge, as she was working for years in the biggest dance record company in Greece 'Planetworks'. She was also a music show producer in the No1 music TV channel in Greece 'Mad TV' and a hostess in major Greek radios. Listen to her latest dance sets online: www.mixcloud.com/angelapandelisnewyork
Her parties in the leading entertainment summer destination Mykonos island (Super Paradise, Guzel, Space club, Destijl, Ceresio7, El Pecado, Remezzo etc), her monthly residency back in time in Nikki Beach Midtown Manhattan, her guesting in famous venues worldwide, and her djing at Formula1 Grand Prix in Abu Dhabi, are only few of the gigs that have marked her career. Lately she has been very active in the Middle East where she is djing in 5 star resorts (Four Seasons, Hilton, Bab Al Shams, Anantara, Ritz Carlton, ShangriLa, etc) and prominent venues such as Sass cafe, Morimoto, Siddharta Lounge, Cipriani, Socialista etc. Last but not least, her presence behind the decks for famous brands' galas has been enormous, such as for Sephora, Rolls Royce etc.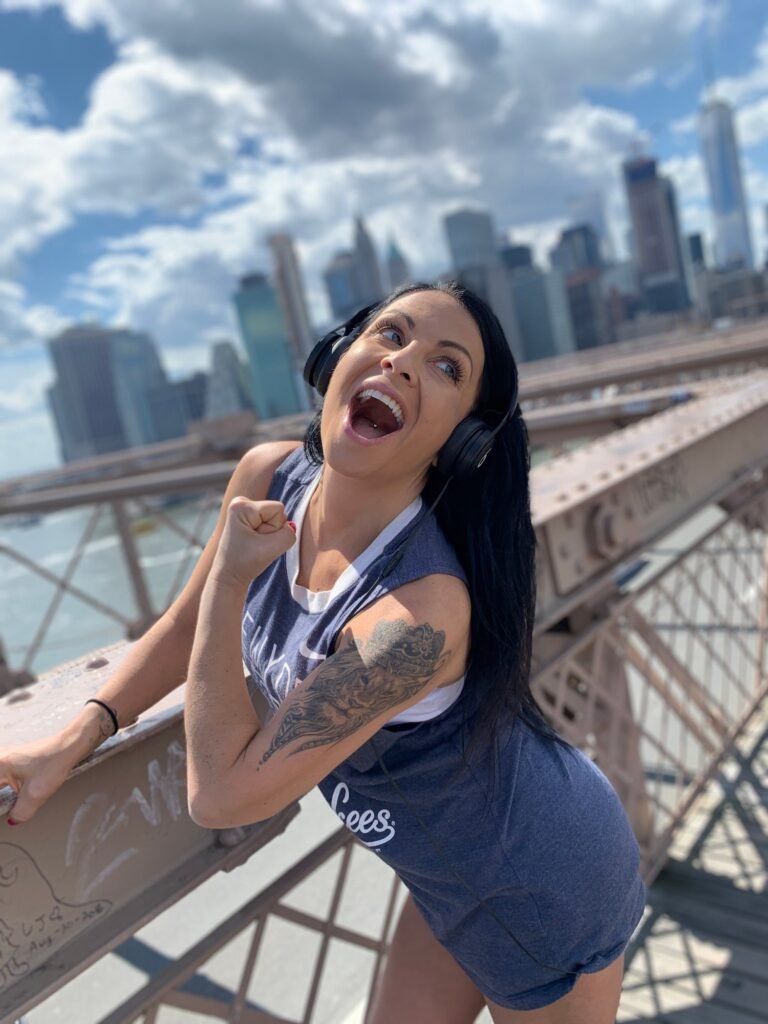 TIME OUT magazine in Dubai made a special presentation for Angela Pandelis in their August 2018 issue about her impact as a famous female dj in the UAE. This was not of course the first time she made her presence in a big magazine, as she was featured in COSMOPOLITAN back in 2011 when Angela's cd compilation 'Party Animal' was distributed by the best-selling young women's magazine in Cyprus & Greece. She has been featured also in best-selling magazines and newspapers in Greece.
Here are only few of her gigs all over the world : Shore, Set (Miami), SpyBar, Stone Lotus, Level (Chicago), Underbar, Umbria (Boston), Webster Hall, Nikki Midtown, Melrose Ballroom, Cipriani, Central, Allegria (New York), Nammos (Hamptons NY), Movida (London), Nikki Beach (Thailand), Coogee Bay (Sydney), Room, Prince (Melbourne), Caprice (Vancouver), Music on the rocks (Positano Italy), Illusions (Qatar), Barcelo (Tunisia), Zoo, Ammos, Toy, Vip Room, Alati, Occhio, Arena (Cyprus), Maxx Royal (Antalya), Voyage Hotel (Bodrum), and all over Greece where she originally comes from : Koo (Santorini), Lido (Salonica), Klik, Akrotiri, Kalua, Boutique, Mao, Galea, W, Astir Palace, Grand Resort Lagonisi, Ammos Porto Rafti (Athens), Privilege (Corfu), Ono, Severo (Syros), My Club, Mambo, Ipanema Elounda Beach (Crete), Punda, Envy (Paros),, Loca (Patra), Ahoy (Chalkidiki), Rhodes Palace (Rhodes), Stoa (Patmos), Heaven (Karpathos), Mappet (Ithaka), Island (Zakynthos), etc.
This summer you will find Angela between New York and Mykonos, where she will be spinning at Cove Beach Bar at Glen Cove New York and Ceresio7 Mykonos Greece.