The Story Of The Iconic McConnell's Fine Ice Creams Founded In 1949 By Husband & Wife In Santa Barbara, California
Lavish Life is honored to share the story of the iconic McConnell's Fine Ice Creams , founded by husband and wife, Gordon "Mac" and Ernesteen McConnell, in Santa Barbara, California in 1949. The couple had recently relocated to the Central Coast of California, and Mac – who had owned some of the country's original health food stores in the 1930's – was looking for an idea. He found it one night, in a bowl of vanilla ice cream.
America's "industrial food complex" was in full swing. Quicker, simpler, easier and cheaper was – and still is – the order of the day.Dairies and creameries had turned to artificial flavors, coloring's and sweeteners to make their ice creams – most still do – and ice creams were now largely batch frozen – most still are – loaded with air, fillers and stabilizers.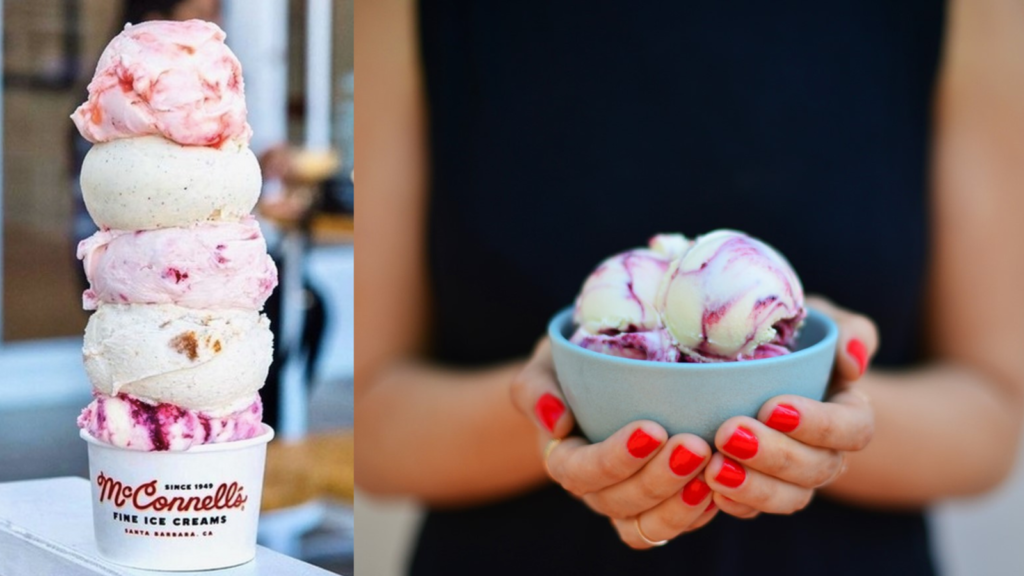 Mac and Ernie decided they would start an ice cream company and that their company would be different. They'd look to Central Coast farms & purveyors for their bounty of year 'round and seasonal ingredients, including local grass-grazed milk & cream, fruit, nuts and produce. They'd make their own jams and caramels and bake their own inclusions , they never used the fillers, stabilizers and preservatives that everybody else was using.
McConnell's Fine Ice Creams was an immediate success. In time, it became a Santa Barbara institution. In 2012, McConnell's transitioned to its third generation of family ownership when Santa Barbara husband and wife, Michael Palmer and Eva Ein (he's a winemaker, she's a chef/restaurateur) took the reins. Three generations in, the ice cream company TIME Magazine called "the best in the world", operates according to the same standards Mac and Ernie established almost 70 years ago.
By Lavish Life Publication Editorial Team